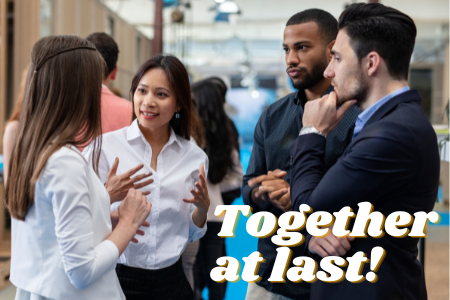 Calling all 2021/22 CQuIPS grads! This November, we are hosting an event to bring together learners who attended and graduated from CQuIPS programs during the pandemic. Many of you didn't have the opportunity to meet your faculty and peers in person, so we're bringing you together – at last!
Join us on Wednesday, November 2 for:
Networking
An amazing keynote presentation from Dr. Simerpreet Sandhanwalia on her work using stakeholder engagement and QI best practices to create the South Asian COVID Task Force
Breakfast, snacks AND lunch
Tickets will be $40/person – but we're not asking for that yet. We know the COVID situation remains fluid, so we're just asking you to save the date for now. We'll reach out early fall to confirm the date and get you to officially register.
Have questions? Contact us at communications@cquips.ca.