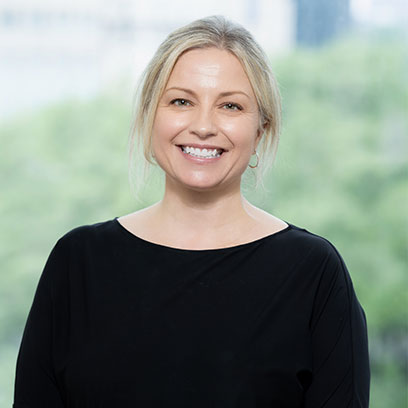 Patricia Trbovich (she/her)
Patricia Trbovich, PhD, is an Associate Professor in the Institute of Health Policy, Management and Evaluation and cross appointed at the Institute of Biomedical Engineering at the University of Toronto. She holds the Badeau Family Research Chair in Patient Safety and Quality Improvement at North York General Hospital.
Patricia leads HumanEra, a team of human factors researchers dedicated to studying and improving safety and performance in healthcare. Dr. Trbovich's current research includes two Canadian Institutes of Health Research (CIHR) funded projects; one focused on improving opioid guidance for Canadian hospitals and a second focused on improving surgical safety by reducing safety threats and enhancing resilience supports, using the Operating Room Black Box. She also holds a Natural Sciences and Engineering Research Council (NSERC) grant focused on operator decision making during uncertainty in surgery. She has promoted knowledge of human factors engineering worldwide through her collaborations with researchers in Brazil and Spain to develop human factors expertise in their healthcare systems. She is Associate Editor for the BMJ Quality and Safety journal.