Building organizational QI capacity at St. Mary's General Hospital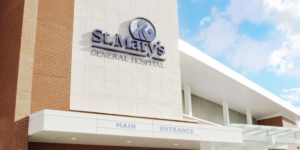 System-level change starts by building quality improvement capacity at organizations – the more the culture reflects one of continuous improvement, the better chance for initiative success.
CQuIPS is excited to announce a new three-year partnership with St. Mary's General Hospital to support this work. The partnership will see CQuIPS deliver multiple QI workshops to staff from across the hospital including information technology, lab and pharmacy, housekeeping and the emergency department. CQuIPS will also provide focused consultation on two key initiatives for St. Mary's: patient ID band scan rate and time to inpatient bed.
Additionally, several St. Mary's team members will participate in the CQuIPS' certificate course and EQUIP program, developing advanced experts within the organization who can lead and support future QI initiatives.
"The idea behind our organizational QI capacity building is to support the hospital to lead in QI," said Brian Wong, CQuIPS director. "We're giving them all the tools they need to be successful in running change programs with one-on-one support from our team. We hope through this organizational capacity building work that we can contribute to building a more resilient healthcare system."
Julie Nicholls, manager of quality and patient experience at St. Mary's, said this partnership ties in perfectly to the hospital's goals.
"Investing in education for staff is another way that St. Mary's demonstrates our commitment to quality," she said. "We are thrilled by the opportunity to provide such expertise in QI training for our staff. Our hope is that this will empower our team to build upon the excellent quality care they already provide by enhancing our collective QI capabilities with new ideas, tools and collaboration methods."