Mercedes Magaz joins CQuIPS as QI specialist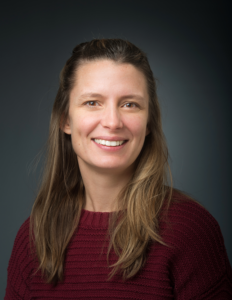 It wasn't until Mercedes Magaz began a quality improvement (QI) course that she realized she'd been doing QI her whole career. Though QI wasn't the focus of her role as an internal medicine physician, she had always sought out opportunities to improve system-level issues.
"I realized in my role as a physician that my one-to-one interaction with patients was small compared to their whole journey across the healthcare system that's often full of obstacles and barriers," she said. "I started thinking I needed to use my clinical expertise to help the system improve."
As CQuIPS' new QI specialist, Magaz will have the opportunity to do exactly that.
Magaz is bringing with her more than a decade of experience including running the emergency department in one of Argentina's best hospitals and supporting Sunnybrook's infection prevention and control team's QI efforts during the COVID-19 pandemic.
With CQuIPS, she will play a major role in supporting its organizational QI capacity building program, a service CQuIPS provides to train and coach teams within healthcare organizations to lead and contribute to successful QI initiatives.
"Mercedes has such a rich background to draw on for QI," said Leahora Rotteau, CQuIPS program manager. "Her clinical knowledge and expertise are a huge asset because she understands some of the challenges healthcare organizations are facing in implementing QI work. We're really lucky to have her on board."
Magaz moved to Toronto from Argentina five years ago, and said she feels there is still more to learn about Canada's healthcare system. She's excited to flex the QI skills she began formally acquiring during her time in the Master of Health Science in Health Administration program at the University of Toronto.
"CQuIPS is the group you want to be in if you want to do quality improvement in Toronto so I am really happy and excited to be here," she said. "I'm looking forward to diving into QI and putting QI into practice to play a part in helping people live better through these inconvenient times."